Cosmetic Dentistry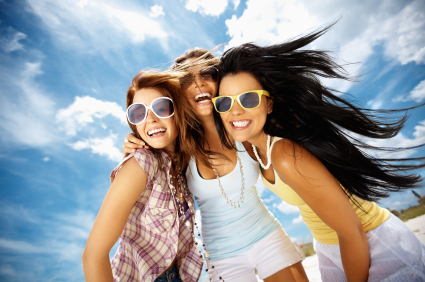 Smile and the Whole World Smiles With You
What's in a smile that makes this saying true?
The confidence to display those 'pearly whites' in any social situation or professional engagement.
The ease to share in a joke without concern for how your teeth look.
The assurance that you look your best.

It's easy to take a smile for granted, unless you're self-conscious about yours. In that case, you may spend more time and thought on hiding your smile than enjoying the moment. Natural imperfections, accidental damage, or food stains have always caused embarrassment and social anxiety. Don't dim your smile because of stained, chipped, or crooked teeth. With modern cosmetic dentistry, you can put those days behind you.


Brighten Your Day With a Natural, Healthy, Radiant Smile
Kenneth S. Gluski, D.D.S, Family Dentistry and Orthodontics has been restoring luster to teeth and confidence to smiles for over 15 years. In that time, we've had patients come to us with the full spectrum of cosmetic dental issues. From whitening to implants, veneers to bridges, every one of our patients has left our office smiling unabashedly.


Learn More About Our Family Dentistry Services:
Cleanings & Exams
Routine exams involve checking for cavities or any other signs of tooth decay, inspecting teeth and gums for gingivitis and indications of periodontal disease, and a thorough cleaning. Sealants, fluoride treatments, and any necessary x-rays are also provided. We conduct oral cancer screenings and give patients diagnostic information, as well.

Porcelain Veneers
Tooth veneers are a popular cosmetic dentistry technique for creating a beautiful smile. They consist of thin sections of durable porcelain that are custom made for the unique shape of your teeth. A crown is a covering that will wrap and protect the entire surface of a tooth, allowing it to look and function just like the original tooth.

Teeth Bleaching
Whitening the teeth is one of the easiest and most noticeable changes that you can make to improve the appearance of your smile. Whitening, or bleaching, is a non-invasive and simple dental treatment that will alter the color of your tooth enamel to make your smile look whiter and brighter.

Fillings
Fillings are used to restore tooth damage caused by tooth decay. After removing the decay and cleaning the area, Dr. Gluski will add filling material. Fillings are made from traditional amalgam (silver-colored) or composite (tooth-colored) material. Composite fillings, unlike traditional fillings, are more aesthetically pleasing and bond directly to the tooth surface.